Rugby Portobello Trust
Event branding for North Kensington charity RPT's annual fundraising dinner.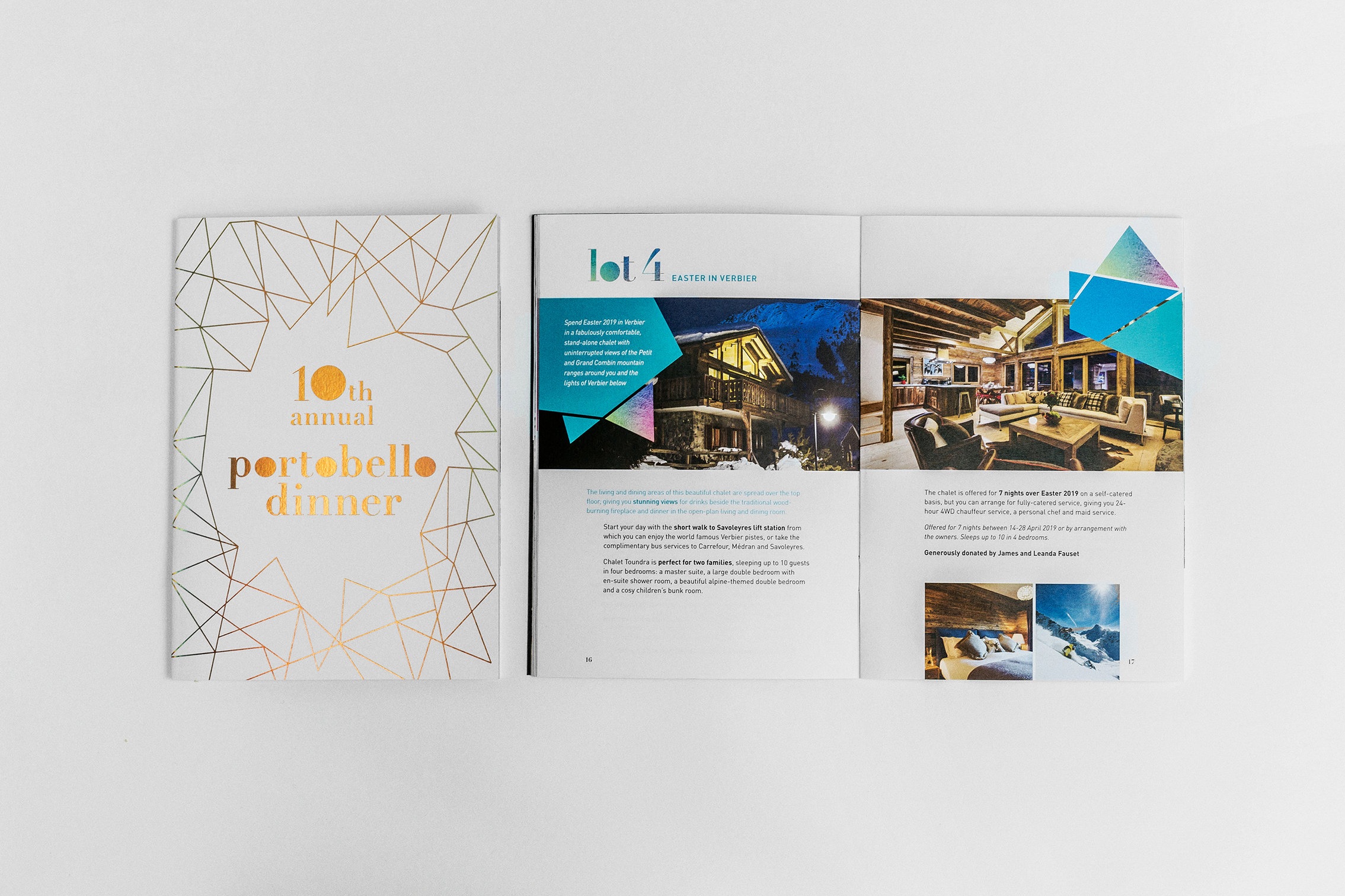 For the past two years we have created the branding for the Rugby Portobello Trust (RPT) annual Portobello Dinner. RPT is a children's, youth and family support charity that has been operating in North Kensington for over 130 years, providing a range of sporting, cultural and educational activities. The dinner began as a fundraiser among friends and neighbours has now grown into RPT's most important fundraising event, raising 20 per cent of the funds needed to run their services for an entire year.
Inspired by RPT's multi-coloured logo, we used rainbow metallic foil for the 10 year anniversary dinner, and colourful woodblock type for the year before. We created a digital save the date, printed invitation and programme, table numbering and projection slides.
Erin's quote.
Rugby Portobello Trust